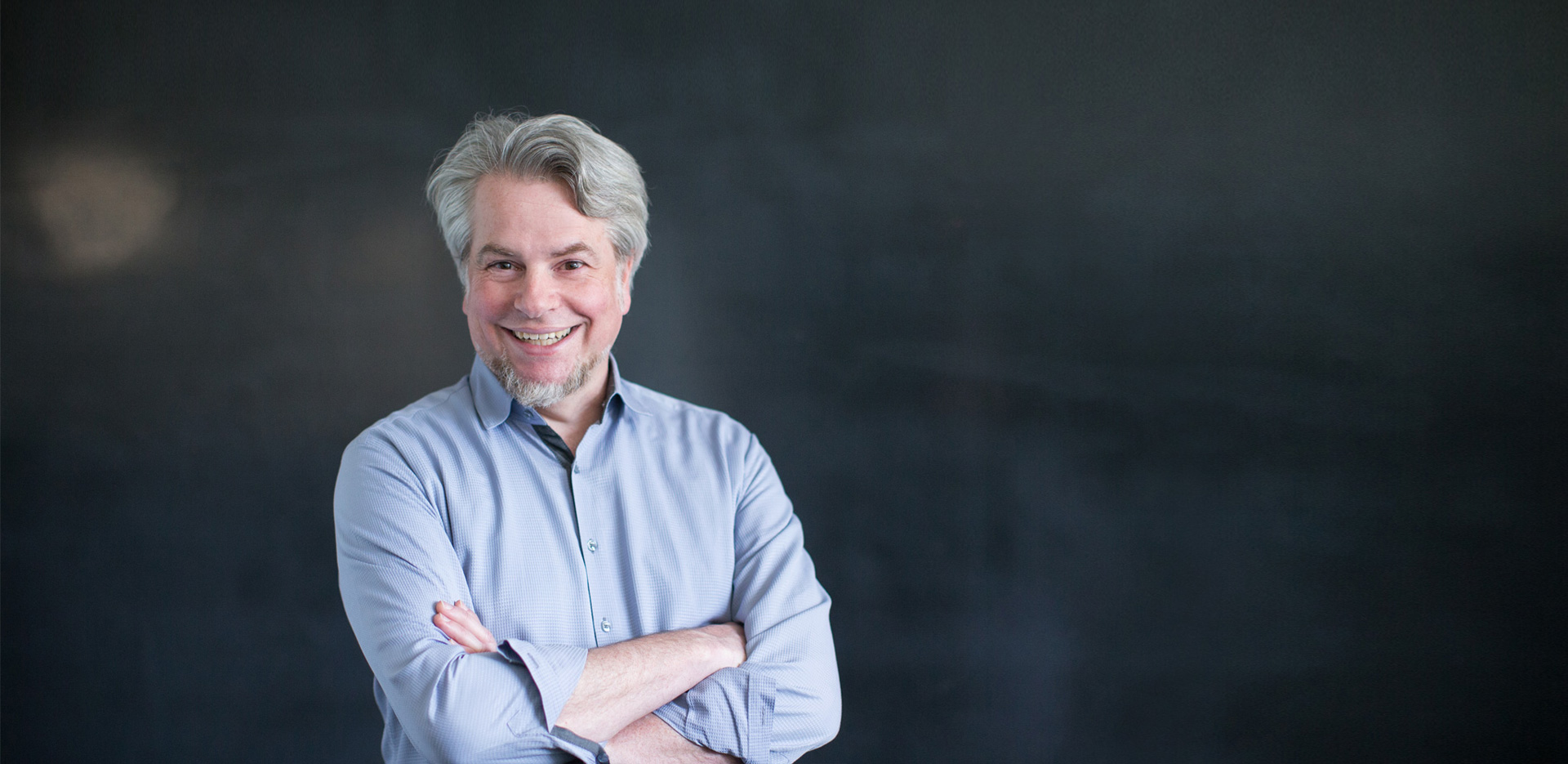 Hello, I am Michael
Ich bin unab­hängiger Agile Facil­i­ta­tor, Train­er und Coach aus München. Und ich liebe meinen Job. Ich arbeite mit Lei­den­schaft daran, Teams und Organ­i­sa­tio­nen erfol­gre­ich zu machen und wertvolle Ergeb­nisse auszuliefern. Ich begeis­tere mich für Exper­i­mente, Spaß and der Arbeit und Musik.
I am an inde­pen­dent Agile Facil­i­ta­tor, Train­er and Coach. And I love my job. My home­base is Munich, Ger­many. I am pas­sion­ate about mak­ing teams and orga­ni­za­tions awe­some, deliv­er­ing great prod­ucts, exper­i­ments, fun at work and music.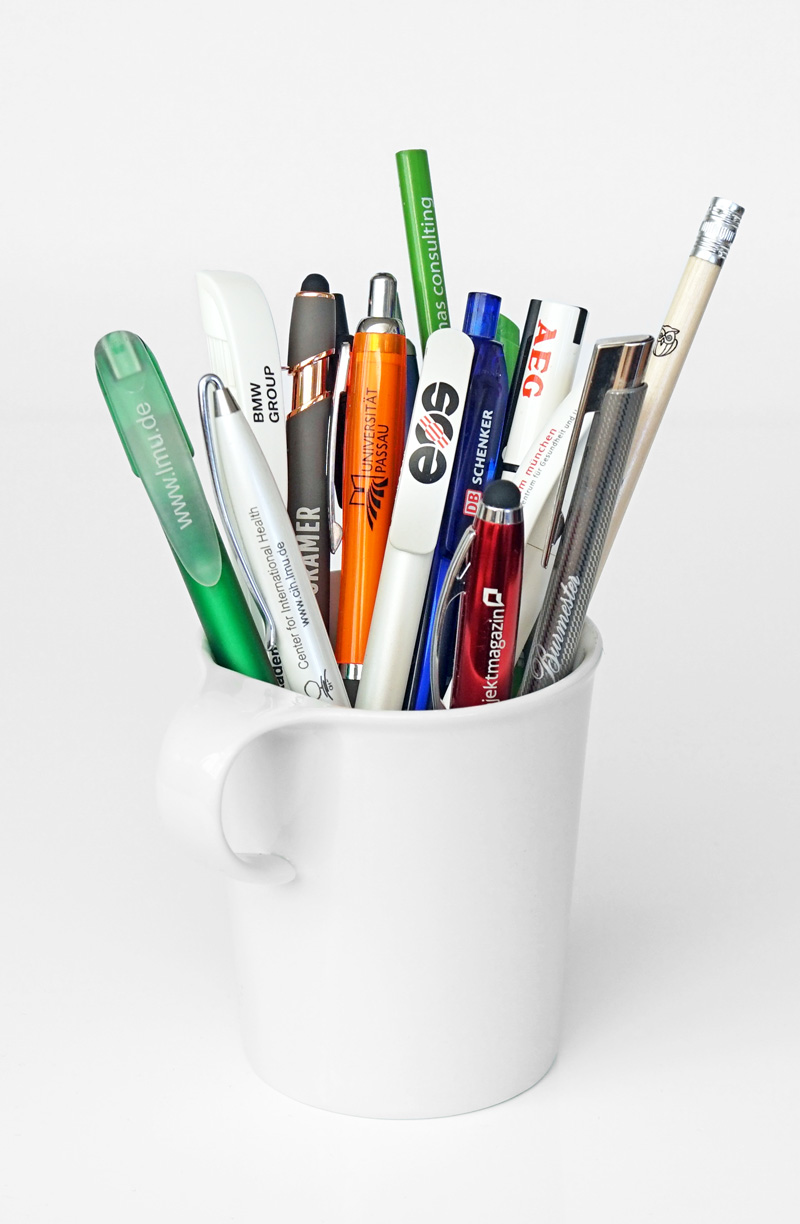 VITA
born 1972 | gen X
university degree media informatics
studies in Furtwangen and Tel Aviv
doing project management since 1998
independent since 2004
co-founder of the PM-Camp Munich

BUSINESS AREAS
facilitation | coaching | training
scrum | kanban | lean | xp
hybrid project management
business agility
intercultural aspects
serious games
making teams awesome
MICHAEL CRAMER
INTERNATIONAL EXPERIENCE
USA | UK | Israel | Austria | Sweden | Finland | Nepal | Mozambique | Argentina
business fluent in german and english
ATTRIBUTES
passionate
enthusiastic
purposeful
creative
result oriented
diligent
CREATIONS
Escape the BOOM!
The X-Flow Game
Beatles Lyrics Game
Scaled Agile Flume exercise (SAFe)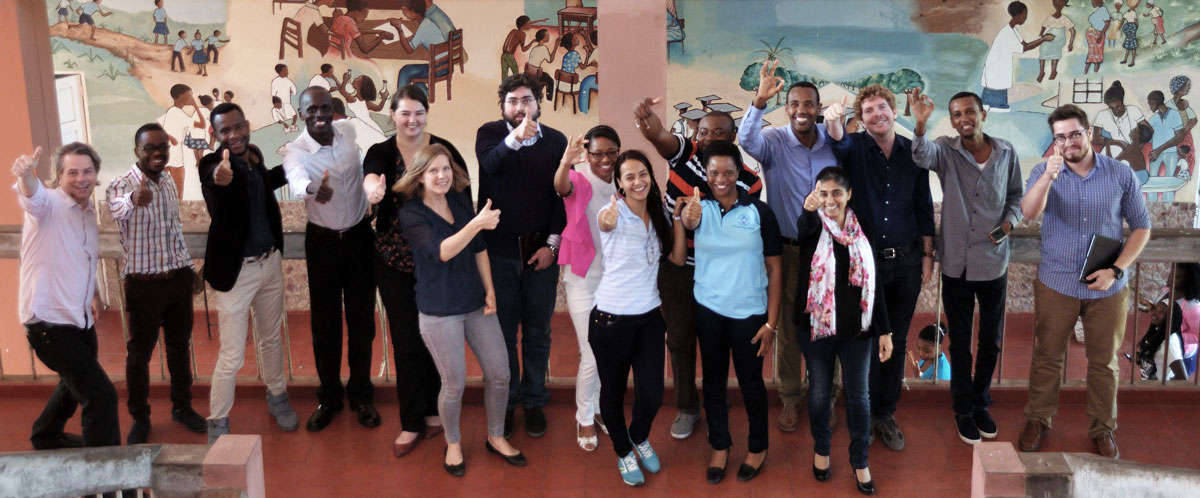 Michael has been around in my pro­fes­sion­al envi­ron­ment for many years and I had only ever heard good things about him. This year, as part of my new posi­tion, I final­ly had the oppor­tu­ni­ty to expe­ri­ence him myself as a train­er in work­shops and as a "Per­son­al Coach" in design­ing my own work­shops, and I can only say that every­thing I heard was true! His way of approach­ing things inter­ac­tive­ly, active­ly involv­ing every par­tic­i­pant, devot­ing him­self enthu­si­as­ti­cal­ly to every ques­tion and always being on hand with advice and sup­port are qual­i­ties that make every col­lab­o­ra­tion a real pleasure.
Michael has accom­pa­nied us on our Agile trans­for­ma­tion jour­ney for a long time. He gave us deci­sive impuls­es, has a very wide range in his tool­box and a very good feel­ing for organization.
He was an indis­pens­able spar­ring part­ner and with great per­se­ver­ance has put a lot on the road.
Thank you very much, Michael!

Our com­pa­ny had the plea­sure of spend­ing a two-day sem­i­nar with Michael, who helped us tremen­dous­ly in learn­ing fea­si­ble strate­gies for improv­ing our cross-depart­ment col­lab­o­ra­tion and over­all project management.
His pro­found insights into a vari­ety of sec­tors was par­tic­u­lar­ly help­ful when it came to deal­ing with the real-life chal­lenges we face on a dai­ly basis. Beside his excel­lent knowl­edge his way of teach­ing is very pas­sion­ate and inspir­ing. Through­out the sem­i­nar, Michael elab­o­rat­ed on a broad range of method­olo­gies and we will apply many of his sug­ges­tions in the upcom­ing year and beyond.
He's an over­all great guy to know and work with and some­one we high­ly rec­om­mend. Thank you, Michael!

Michael Cramer is the kind of Agile Coach you want. With his exten­sive expe­ri­ence and with a lot of instinct for sit­u­a­tion and group he helps teams as well as indi­vid­u­als to take the right steps — prag­mat­i­cal­ly and effectively.
His knowl­edge of meth­ods in Agile approach and facil­i­ta­tion is great, his inven­tive­ness is always sur­pris­ing. It was a lot of fun to work with him and it helped me and us to move forward.

Dur­ing a first assess­ment Michael has "opened our eyes" for many improve­ment pos­si­bil­i­ties in our Agile frame­work. I was par­tic­u­lar­ly impressed by his ana­lyt­i­cal strength in iden­ti­fy­ing prob­lems with­in a short peri­od of time, rec­og­niz­ing their orga­ni­za­tion­al con­text and mak­ing very valu­able sug­ges­tions for improvement.
But Michael does not stop at "con­sult­ing sug­ges­tions on slides", instead he active­ly chal­lenges and pro­motes their imple­men­ta­tion. One exam­ple is the prepa­ra­tion and imple­men­ta­tion of scal­ing Agile with sev­er­al teams, a high­ly com­plex project. I can whole­heart­ed­ly rec­om­mend Michael Cramer to those look­ing for an Agile Coach in order to make their projects real­ly successful.

Michael is an all-rounder, not only when it comes to process mod­els and meth­ods in agile soft­ware devel­op­ment. He can do Scrum Mas­ter AND Agile Coach, he not only gives Scrum train­ings, but has also devel­oped an exer­cise that allows the par­tic­i­pants to prac­tice Scrum and expe­ri­ence the dif­fi­cul­ties of Scrum in a scaled envi­ron­ment live — includ­ing inte­gra­tion of the func­tion­al­i­ty — that is quite ingenious.
As a Scrum Mas­ter he rolls up his sleeves and gets involved, as an Agile Coach he chal­lenges and gives the right impuls­es. And he always meets peo­ple at eye lev­el, no mat­ter if it is towards devel­op­ers, project leads or management.


Recent Publications by Michael
Team building and remote collaboration with "Escape the BOOM"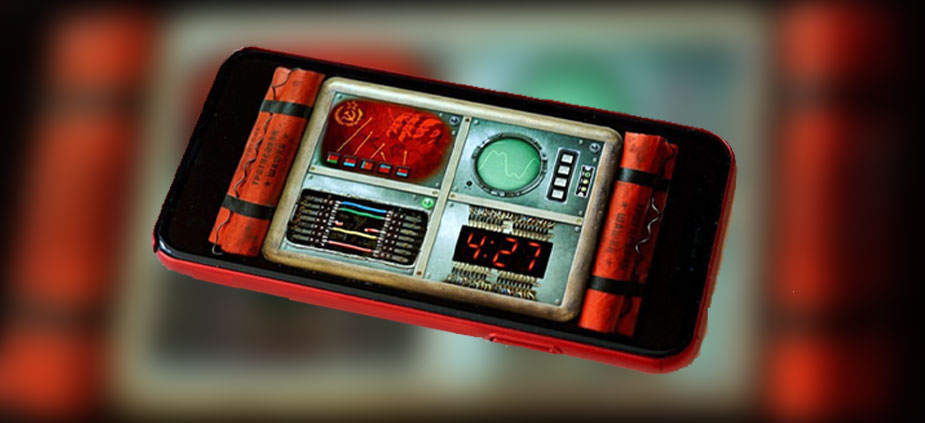 How to grow as a team and have fun while defus­ing bombs togeth­er.
A field report by Mar­joke Franken, María Berenguer and me. Pub­lished in Pro­jek­t­magazin (Eng­lish)
"Neue Wirtschaft" Podcast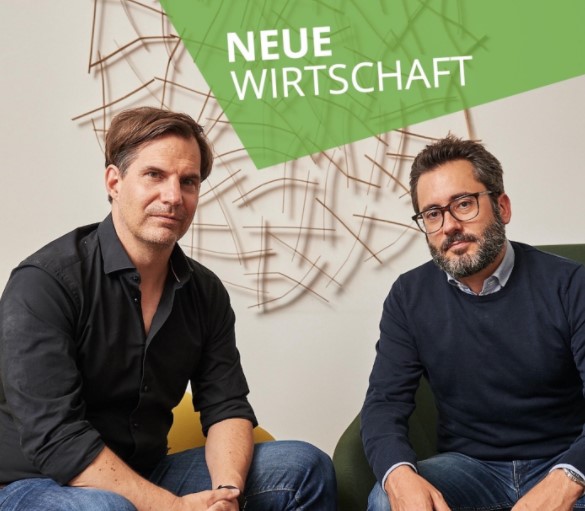 The "Neue Wirtschaft" Pod­cast invit­ed me to talk about gam­i­fi­ca­tion and Escape the BOOM. You can lis­ten to it here. (Ger­man)
"Serious Games" Podcast
Julian Kea invit­ed me to his "Seri­ous Games" Pod­cast to chat about Escape the BOOM and Seri­ous Gam­ing. Lis­ten to it here. (Ger­man)
LIBERATING STRUCTURES FÜR MEHR IDEENREICHTUM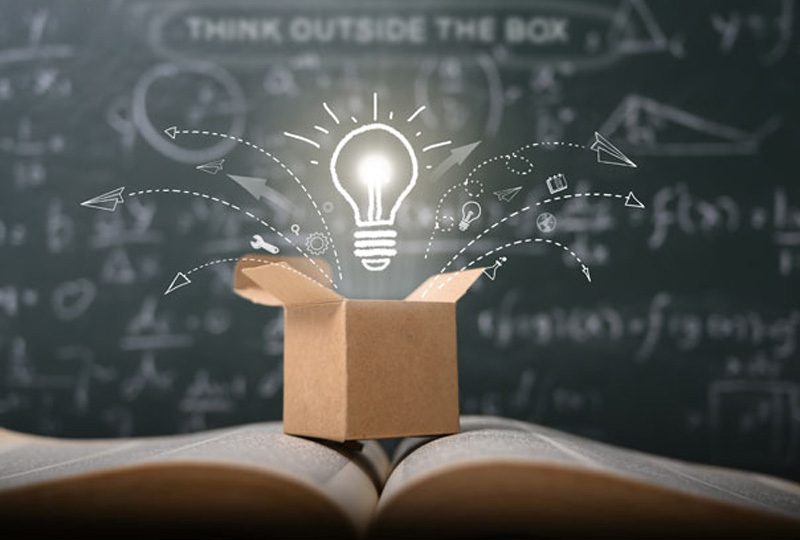 My edi­to­r­i­al on Lib­er­at­ing Struc­tures, pub­lished in Pro­jek­t­magazin (Ger­man)
"Ecocycle Planning /​ What I Need From You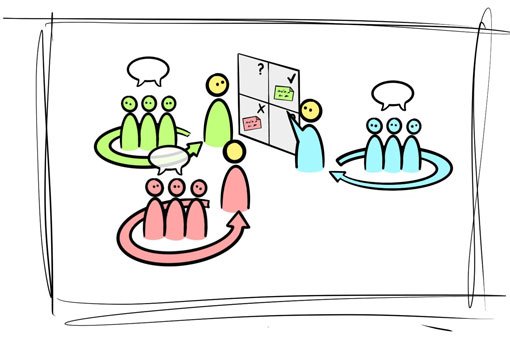 Going into detail on Lib­er­at­ing Struc­tures with two arti­cles on What I Need From You and Eco­cy­cle Plan­ning in Projektmagazin's method library (Ger­man)
Das Pendel meines Vaters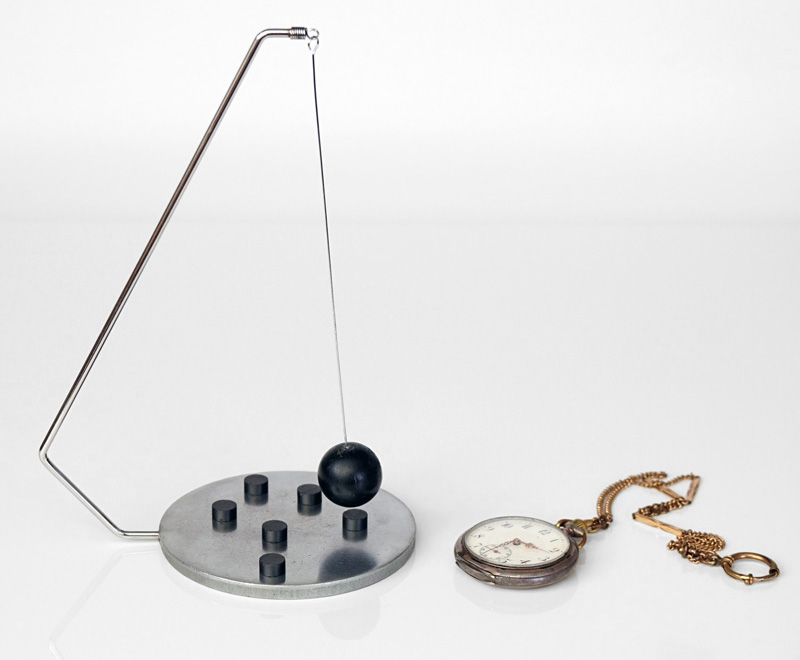 An essay on com­plex­i­ty. My Con­tri­bu­tion to the "Blog Parade" of the PM-Camp Berlin (Ger­man)
Hobby Horses
Loopin'Lab
My music and mak­er project, togeth­er with Mr. Saschmo Bibergeil. Check it out at www.LoopinLab.com
You can also watch our recent videos Hap­py on the Wire and Shave on YouTube.
Escape the BOOM!
The col­lab­o­ra­tive mobile game I cre­at­ed togeth­er with Achim Strem­plat. I use it main­ly for team build­ing and ret­ro­spec­tives. And for fun.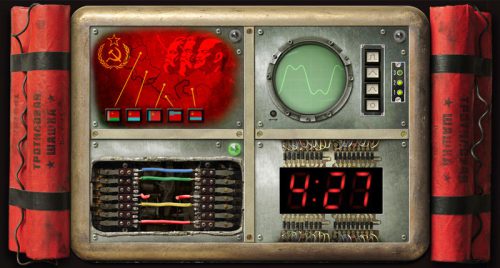 Check it out at www.Escape-the-BOOM.com
You can also book a facil­i­tat­ed ses­sion of Escape the BOOM! here.