Agile Coaching
From indi­vid­ual project teams to depart­ments to the entire orga­ni­za­tion — We sup­port your agile jour­ney with expe­ri­ence, empa­thy and passion.
Vom Pro­jek­t­team über die Abteilung bis hin zur gesamten Organ­i­sa­tion – Wir unter­stützen Ihre agile Reise mit Erfahrung, Empathie und Leidenschaft.
Workshop Facilitation
We are pas­sion­ate about unleash­ing great work­shops! Whether it's a team Ret­ro­spec­tive, a Big Room Plan­ning or a hackathon with more than 100 participants.
Großar­tige Work­shops auf die Beine zu stellen ist unsere Lei­den­schaft! Sei es eine Team-Ret­ro­spek­tive, ein Big Room Plan­ning oder ein Hackathon mit mehr als 100 Teilnehmern.
Seminars & Talks
We earned a rep­u­ta­tion for our high­ly ener­getic sem­i­nars and talks which are pop­u­lar at con­fer­ences, com­pa­nies and uni­ver­si­ties. Check out our upcom­ing pub­lic dates here.
Unsere dynamis­chen Sem­i­nare und Vorträge erfreuen sich großer Beliebtheit auf Kon­feren­zen, in Unternehmen und Uni­ver­sitäten. Hier find­en Sie unsere näch­sten offe­nen Termine.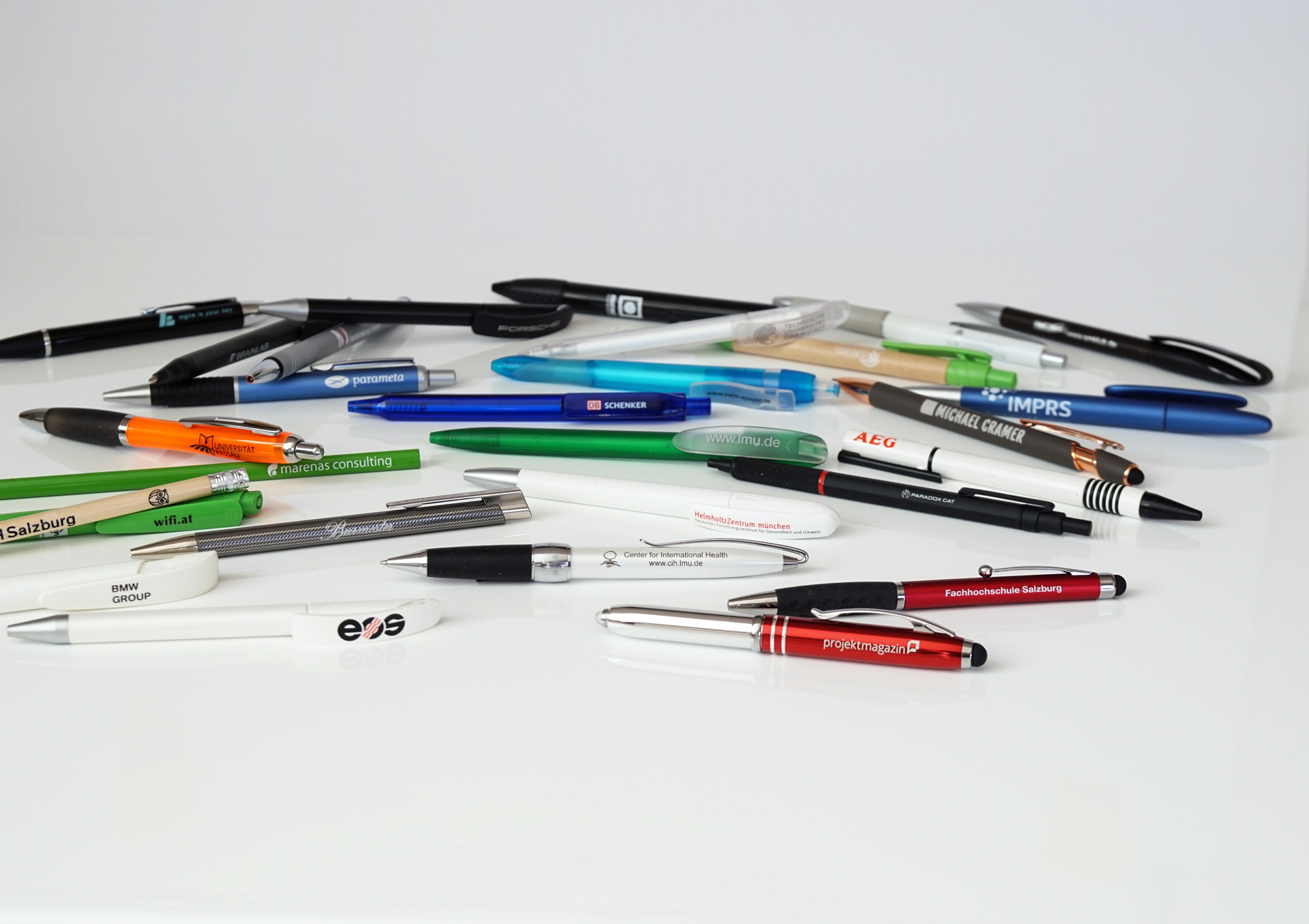 Domains
SOFTWARE DEVELOPMENT

ADDITIVE MANUFACTURING

MEDICAL TECHNOLOGY

MOBILE APPLICATIONS

AUTOMOTIVE

PUBLIC HEALTH

TRANSPORTATION & LOGISTICS

TV, HIFI, GAMES

UNIVERSITIES
Projects with Passion
There's much more — Let's have a chat.
EOS GmbH, Krailling
Our recent poster project, due to its com­pre­hen­sive scope. It start­ed with the assess­ment of the exist­ing agile approach and the facil­i­ta­tion of the result­ing improve­ment mea­sures, fol­lowed by the coach­ing of soft­ware Scrum teams and the adap­ta­tion of Scrum to the require­ments of mechan­i­cal engi­neer­ing. This led to the men­tor­ing of the Agile orga­ni­za­tion­al scal­ing, includ­ing the facil­i­ta­tion of Big Room Plan­nings, Hackathons, Bar­Camps and Flight Lev­el Architectures.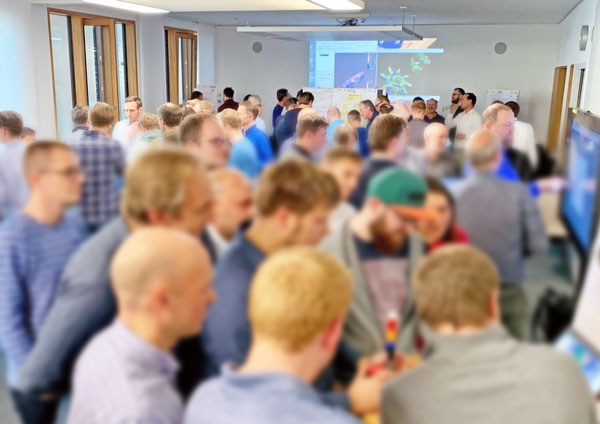 projektmagazin.live Academy, Remote
Michael, Bar­bara and Bas­t­ian facil­i­tate reg­u­lar pub­lic train­ings on Hybrid Project Man­age­ment, Kan­ban and Agile Meth­ods.
Sounds inter­est­ing? Check out our upcom­ing pub­lic train­ings here (Remote, German).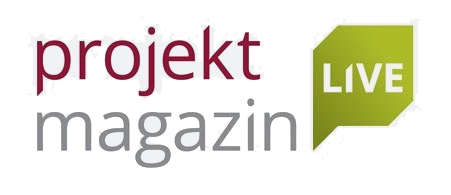 Passion for People Academy, Stuttgart
Michael holds an annu­al mas­ter­class on Agile Lead­er­ship for man­agers and deci­sion mak­ers.
(On Loca­tion, German)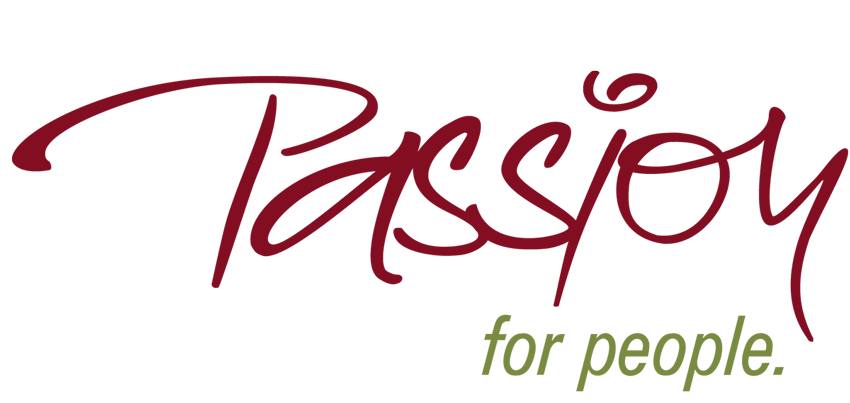 Escape the BOOM!
Escape the BOOM! is a team­build­ing game in a mobile app, where play­ers have to work togeth­er as a team in order to defuse a beep­ing time bomb. Devel­oped by Michael Cramer and his friend Achim Strem­plat, Escape the BOOM! has already been trans­lat­ed to 10 lan­guages and is used by Agile Coach­es around the world for Ret­ro­spec­tives and work­shops, both remote­ly and on location.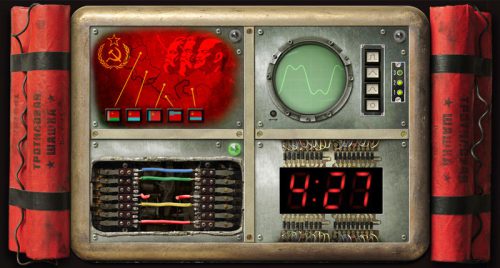 Michael also facil­i­tates reg­u­lar Escape the BOOM! ses­sions via Zoom. Check out the dates sec­tion if you are inter­est­ed in join­ing the next one.
University of Salzburg, MMT
Lec­tures on Agile and Scrum for Mas­ter stu­dents, prepa­ra­tion for Scrum Mas­ter PSM I certification.
Ingenium, TU Darmstadt
Helmholtz Center, Munich
Max Planck Institute, Munich
Sem­i­nars on Agile project man­age­ment for PhD Stu­dents and Post Docs.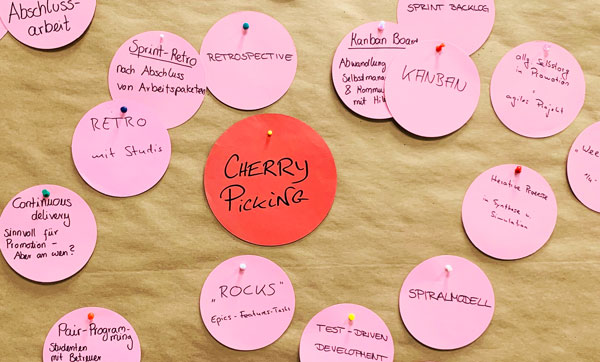 PM-Camp Munich
The PM-Camp is the lead­ing "uncon­fer­ence" around the top­ic of project man­age­ment. PM-Camps are cur­rent­ly held in 10 cities every year through­out Europe.
As mem­bers of the ini­tial orga­ni­za­tion team, Bar­bara and Michael ini­ti­at­ed and estab­lished the PM-Camp Munich until grate­ful­ly pass­ing on the baton to the next generation.

Ministry of Health & Population, Kathmandu
Facil­i­ta­tion of work­shops for the Nepal Health Sec­tor Pro­gramme 2015–2020 in Nepal, in col­lab­o­ra­tion with UN, World Bank, GIZ, USAid, DFID, local min­istries and institutions.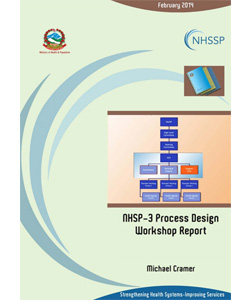 Center for International Health, Munich
Reg­u­lar sem­i­nars on project man­age­ment in inter­na­tion­al and inter­cul­tur­al envi­ron­ments. Par­tic­i­pants are inter­national Ph.D. stu­dents, main­ly from Africa, Latin Amer­i­ca und South­east Asia.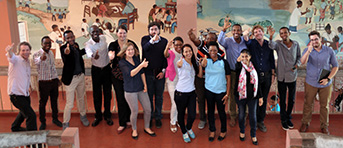 Keynotes & Conferences
Bar­bara, Michael and Bas­t­ian reg­u­lar­ly speak at con­fer­ences and offer ses­sions at Bar­Camps. Find some of the pro­ceed­ings in the Mate­r­i­al section.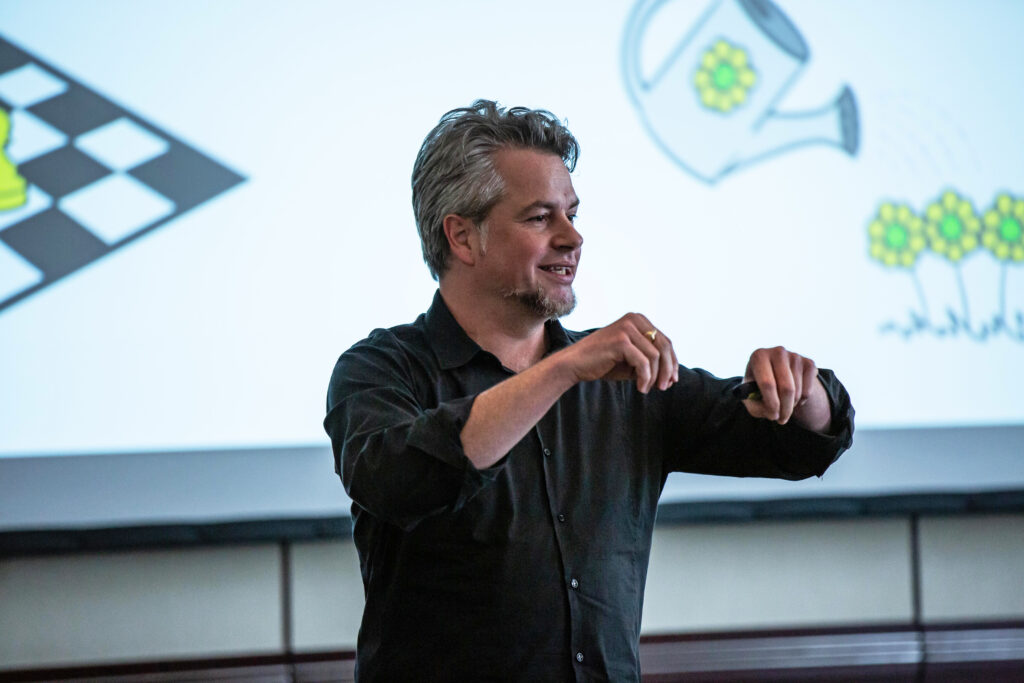 Munich Airport
Design and devel­op­ment of the project man­age­ment method­ol­o­gy includ­ing soft­ware-adap­ta­tion, man­u­als, tem­plates and marketing­material for the PMOs of both enter­prise and IT depart­ment on behalf of para­meta Pro­jek­t­ber­atung.
The inspir­ing design of project man­age­ment mate­ri­als was one cru­cial fac­tor for the bestow­al of the GPM-Award.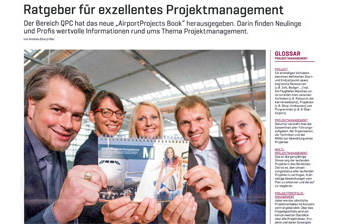 Sudoku Flow
Anoth­er gam­i­fi­ca­tion exer­cise by Michael, to expe­ri­ence the ben­e­fits of Work in Progress lim­its and cross-func­tion­al devel­op­ments teams in a fun way. Fre­quent­ly used as part of our train­ings, but also avail­able as an indi­vid­ual session.