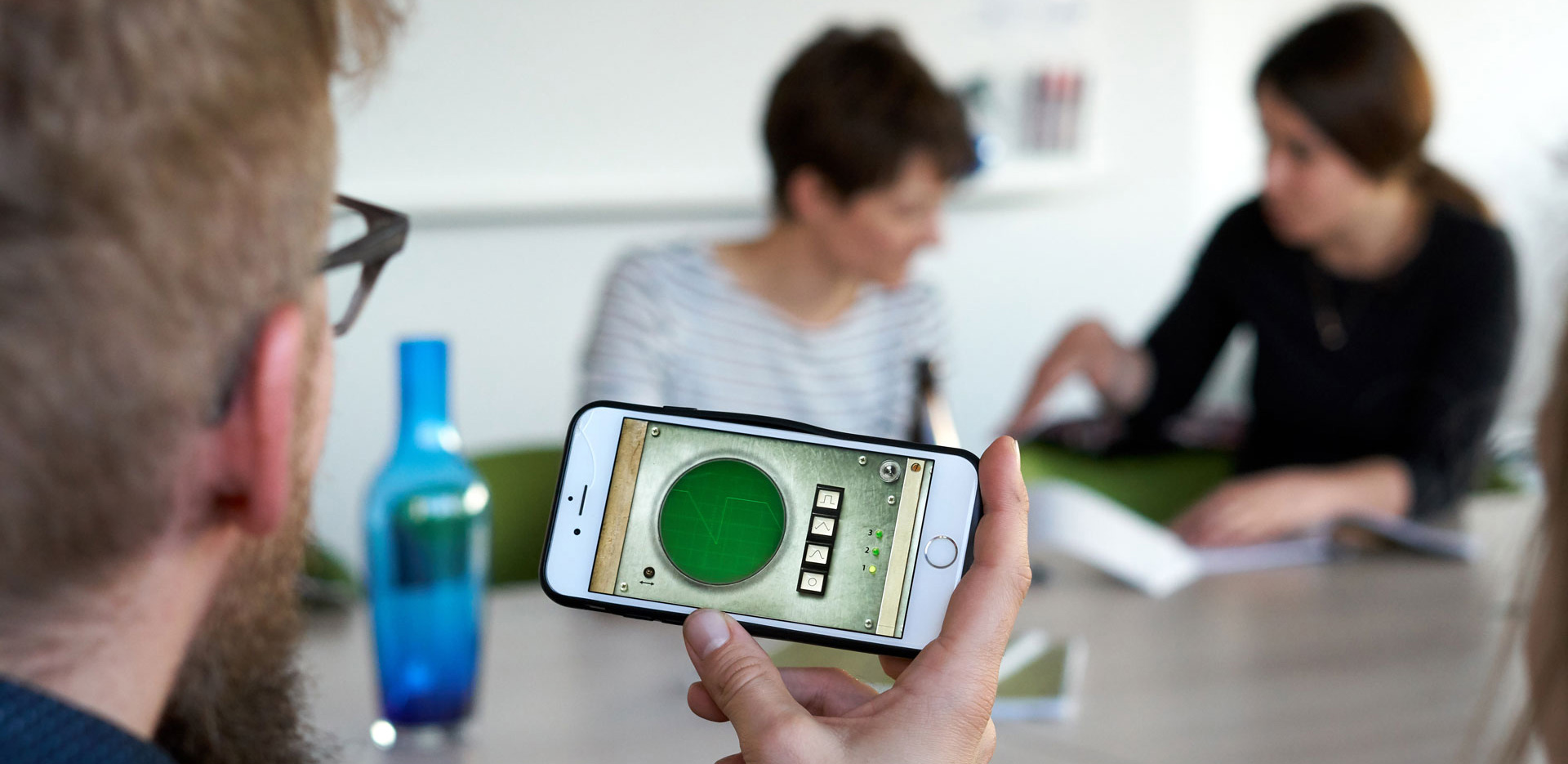 Serious Games
Wir leg­en großen Wert auf inter­ak­tive, mitreißende Events, egal ob Online oder vor Ort. Unsere selb­sten­twick­el­ten Seri­ous Games "Escape the BOOM!", "Sudoku Flow" oder das "Bea­t­les Lyrics Game" sind bewährte und beliebte For­mate, um kom­plexe Zusam­men­hänge intu­itiv erleb­bar und begreif­bar zu machen.
Alle Ses­sions kön­nen auf Deutsch oder Englisch gebucht werden.
We place great val­ue on inter­ac­tive, engag­ing events, whether online or on-site. Our home-made seri­ous games "Escape the BOOM!", "Sudoku Flow" or the "Bea­t­les Lyrics Game" are proven and pop­u­lar for­mats for mak­ing com­plex con­texts intu­itive­ly tan­gi­ble and understandable.
All ses­sions can be booked in Ger­man or English.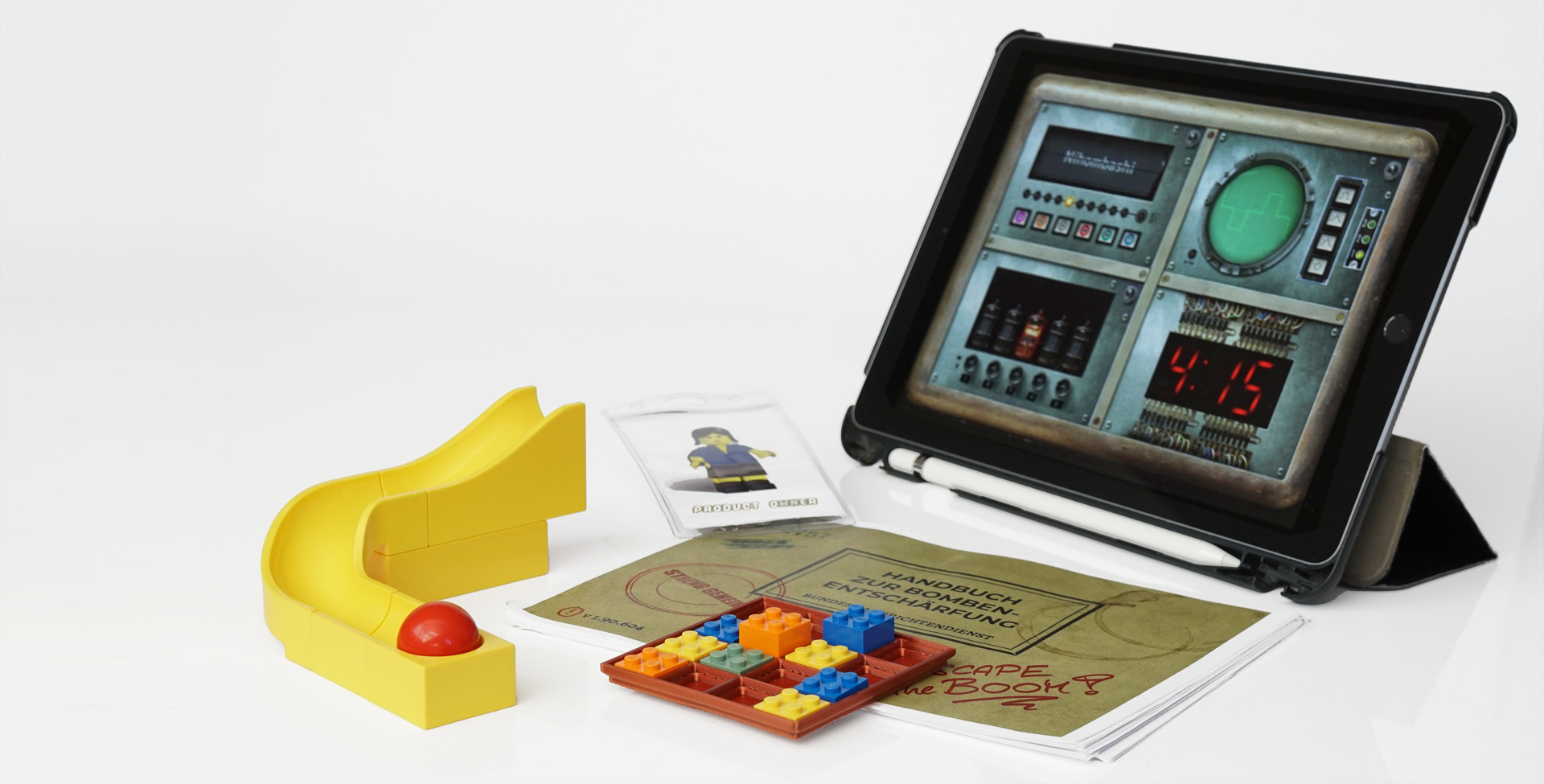 Escape the BOOM!
This is a com­mu­ni­ca­tion game for teams. One play­er finds a bomb but does not know how to defuse it. The oth­er team mem­bers have the man­u­al, but they do not see the bomb. So they have to talk it out quick­ly and improve their com­mu­ni­ca­tion skills on the way.
Escape the BOOM! is a mobile app avail­able for Android and Apple devices. It was orig­i­nal­ly devel­oped as a fun par­lour game to play with friends and fam­i­ly, but dur­ing the pan­dem­ic it was adopt­ed by Scrum Mas­ters and Team Coach­es all around the world for remote team build­ings and ret­ro­spec­tives, and trans­lat­ed into 10 lan­guages by volunteers.
You can down­load it at www.Escape-the-BOOM.com
PURPOSE
train­ings
ret­ro­spec­tives
team build­ing
team events
CREATORS
michael cramer
achim stremplat
MEDIUM
mobile app
online and on-site
GROUP SIZE
3 - 300 with
teams of 3 to 6 players
Duration
90 - 120 min
ESCAPE
THE
BOOM!
LEARNING EXPERIENCES
communication
continuous improvement
role patterns
onboarding
T-shaped profiles & single sources
intercultural teams
X‑FLOW
LEARNING EXPERIENCES
cross-functional teams
work-in-progress limits
theory of constraints
little's law
work distribution
pull-systems
stop starting, start finishing
PURPOSE
trainings
change management
agile transformation
CREATOR
michael cramer
MEDIUM
online and on-site
GROUP SIZE
8 - 24
Duration
60 - 90 min
X‑Flow
X‑Flow start­ed as a fun and online-friend­ly vari­ant of the famous "Ubon­go-Flow" or "Paper Plane" games, which are fre­quent­ly played in Kan­ban train­ings. These exer­cis­es are great to demon­strate the val­ue of pull-sys­tems and work-in-progress lim­its in a lin­ear val­ue-cre­at­ing chain.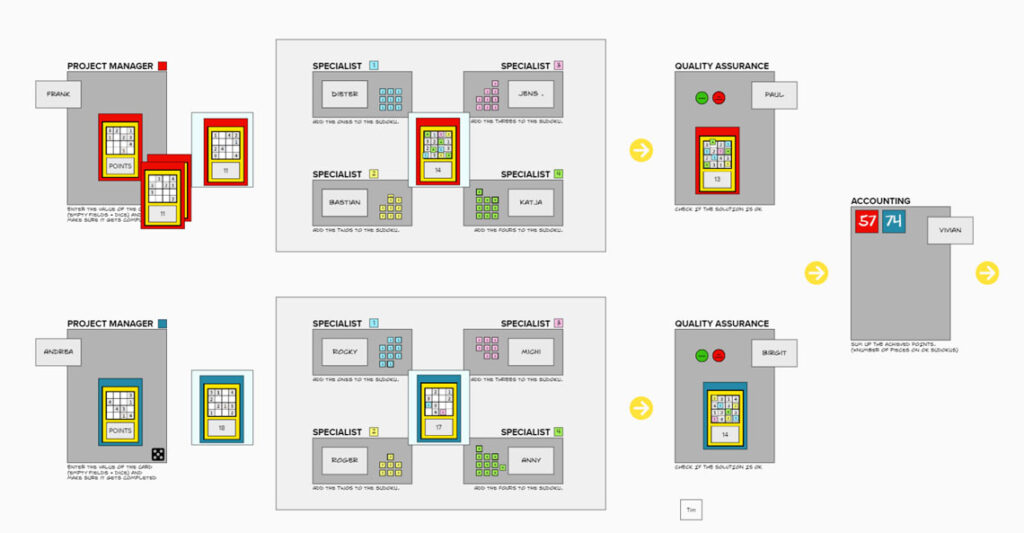 In todays knowl­edge-cre­at­ing com­pa­nies, how­ev­er, there is nev­er a lin­ear val­ue chain. Peo­ple and teams work togeth­er in com­plex net­works. That's what X‑Flow is all about. It lets the par­tic­i­pants exper­ince the suc­cess fac­tors of cross-func­tion­al teams, while still empha­sis­ing the impor­tance of pull-sys­tems and wip-lim­its. And it's a fun, insight­ful and ener­getic expe­ri­ence for teams and — even bet­ter — their managers.

The Beatles Lyrics Game
This game was cre­at­ed by Michael as an online alter­na­tive to the ever-pop­u­lar "Ball Point Game" by Boris Gloger. In less than one hour, we expe­ri­ence the scrum cycle sev­er­al times, per­form plan­nings with esti­ma­tions, deliv­er and review the incre­ment and improve in ret­ro­spec­tives. And it's all strict­ly time-boxed.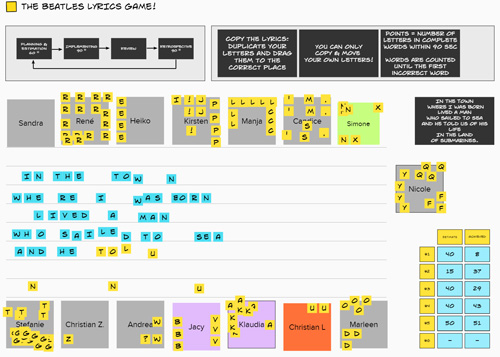 The Bea­t­les Lyrics Game has been tried & test­ed in count­less train­ings and adopt­ed by sev­er­al Scrum Mas­ters for their own retrospectives.
PURPOSE
scrum train­ings
ret­ro­spec­tives
CREATOR
michael cramer
MEDIUM
online
GROUP SIZE
6 - 16
Duration
45 min
THE
BEATLES LYRICS GAME
LEARNING EXPERIENCES
scrum in a nutshell
iterations
time-boxing
retrospectives
agile estimation &
yesterday's weather
SCALED
AGILE
FLUME
EXERCISE
LEARNING EXPERIENCES
scaled scrum
big room plannings
working with backlogs
definition of "done"
typical integration problems
reviews
cross-team retrospectives
PURPOSE
scrum trainings
retrospectives
CREATOR
michael cramer
MEDIUM
on-site
lego®
GROUP SIZE
6 - 16
Duration
60 - 90 min
Scaled Agile Flume Exercise (SAFE)
This is a phys­i­cal game where two or more teams can expe­ri­ence the prac­tices and obsta­cles of a scaled Scrum project. Build­ing a long water­flume for an amuse­ment park, we work with back­logs, plan sprints in big room plan­nings, inte­grate and review our incre­ments, refine our def­i­n­i­tion of "done" and improve the cross-team col­lab­o­ra­tion with retrospectives.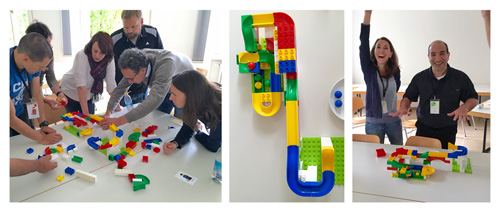 …and just in case you won­der: this exer­cise is not at all about the frame­work which, pure­ly by chance, bears the same acronym. 😉